LA-DTN: THE SUMMER COLLECTION
We have showcased our first summer specific collection in the ideal 'summer in the city' environment that resonates with the brand's attitude and that originally inspired us; LA. We've immersed the collection in urban downtown backdrops, such as empty swimming pools and concrete sidewalks, as well as in beach settings.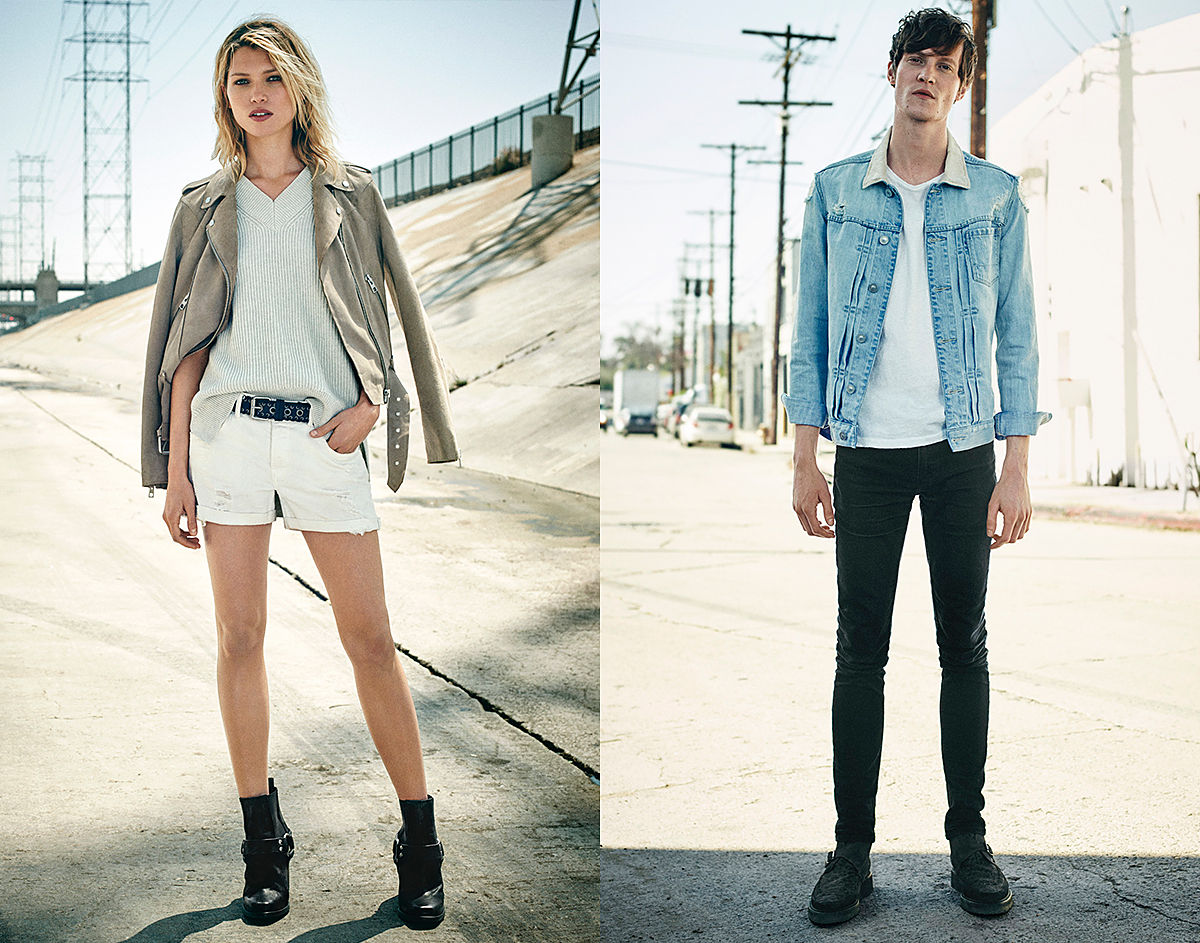 Evoking LA's sun-bleached and sculptural backdrops, distressed denim resembles urban concrete cracks, and draped silk mirrors the contours of the empty swimming pools now used as skatebowls.
White denim replaces black, suede replaces leather; broderie anglaise reflects the notion of layers over swimwear. Kimono prints reference the décor in faded motel rooms, bearing witness to a thousand travellers. Light in palette and light in texture, pieces are designed to move around the world's cities during the summer months.
Celebrating the parallels between LA and East London, we champion these like-minded people and highlight how our spirit has resonance across the globe.
LA-DTN: THE SUMMER COLLECTION